Bars / Pubs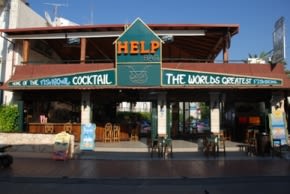 The Help Bar is one Malia best Party Bars, with full Bar and DJ, it also has a Swimming Pool, and is the home of the original Malia FishBowl Cocktail. CAN YOU HANDLE THE FISH BOWL, THAT IS MORE LIKE A FISH TANK. Come and see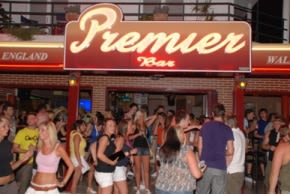 The Premier Bar has over 1000 Karaoki songs for you too chose from which makes this a very popular bar. Come and meet Sexy Pavlos and the lovely Kostas for a MAD night of fun.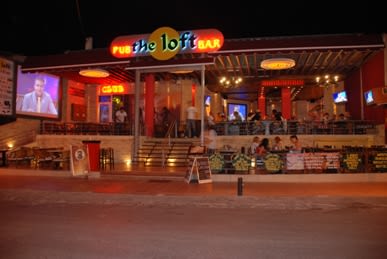 For an excellent selection of beats that will keep you dancing till sunrise. Hip hop, RNB, Drum n' base, jungle. The Loft Club offers a unique atmosphere.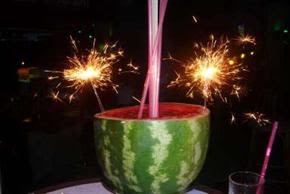 Yiasou is a outdoor bar, with massive garden, full of palm trees and low lighting. We serve all kinds of drinks and cocktails. Our special cocktails are served in melons. Come and see us in we are the number one chill out spot in Malia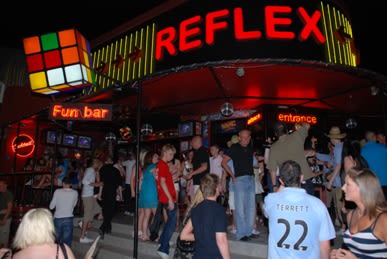 Reflex is a hugely popular bar right in the centre of Malia, playing 80's music and other old tunes, loudly decorated with music memorabilia, glitter balls, a podium and many items to dress up in like huge Elton John glasses and Tina Turner wigs.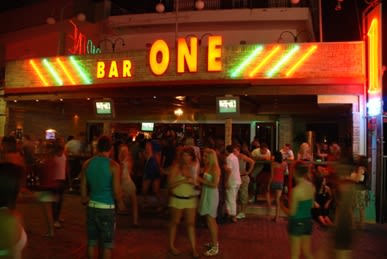 Bar 1 is without any doubt one of Malia's best night spots, located towards to the top of beach road, with fun staff - come and visit us in Bar 1. Good Djs and top Music - check us out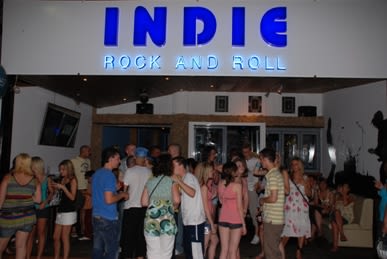 Malia now has a growing Indie scene... Leading the Indie music revolution at the top of Beach Road is "Indie Rock & Roll" Bar. Come and see for yourself how fantastic this bar is!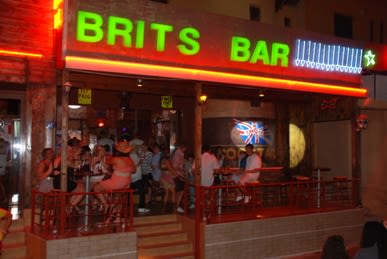 Nikos and the rest of the Brits crew will be here to make sure you have the best time possible. We have top DJs and top parties, Most nights we are so packed people have to stand in the street.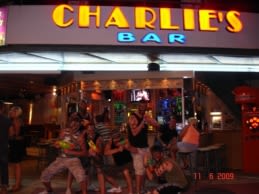 Charlie's bar is the first bar on the right up from the beach. Located about 100 meters from the centre of Malia, this is a place you must visit when you are in Malia.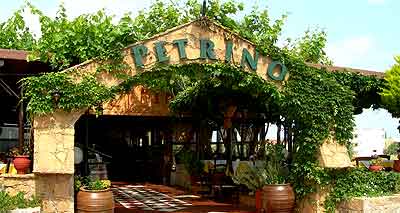 Petrinos has two faces the second of which is a 24 hour bar; when the bars and clubs close Petrinos comes to life, with a Dj, loud music, a large dance floor and bar, this is where everyone meets up in the early hours of the morning.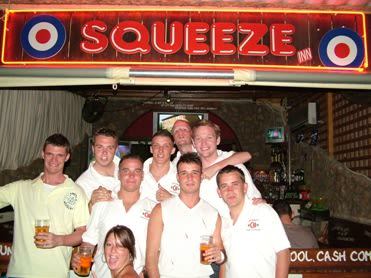 Squeeze is a fun bar offering many competitions, including music, pool and 'play your cards right' competitions, with many cash prizes, run by the main man and our bar staff.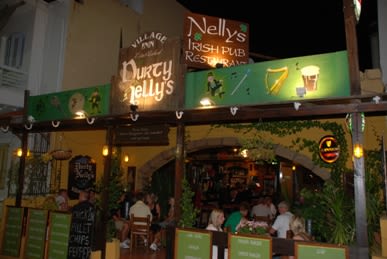 Nellys, one of two Irish Bars in Malia, located 10 Meters off the Malia Main Road. We offer food and drinks as well as a massive TV. We are decorated in a traditional Irish way, come and get some Guniness with us,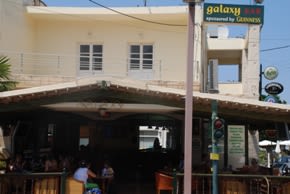 Galaxy Bar located on the top of Beach Road, Malia. Opposite the church we are open all day and all night - with good food and good music, as well as good drinks and fun staff.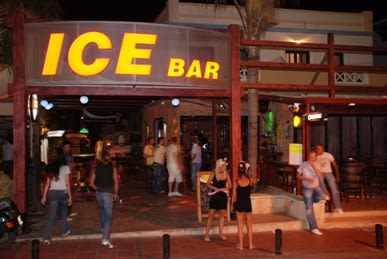 Ice Bar Malia - Where the COOL people hang out. The bar to CHILL out before a big night in the clubs. Bar Ice centrally located, great tunes, fantastic bar staff and the best drinks in town. See you soon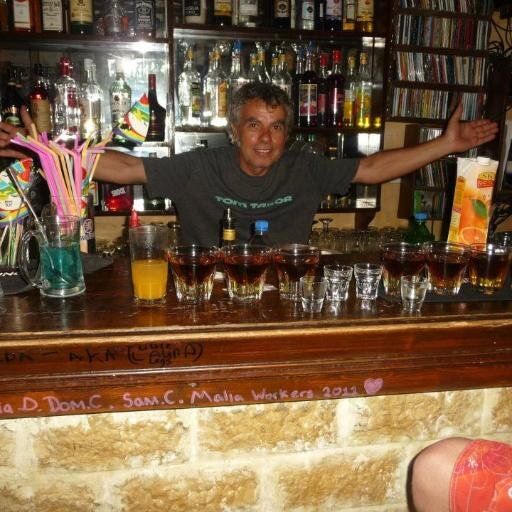 Molly Mallones is the only Irish Bar in Malia, located next to the Red Lion, this lovely little bar is decorated with hundreds of photos and post it notes given to the owners by all their customers, with Guiness on draft what more could you ask for.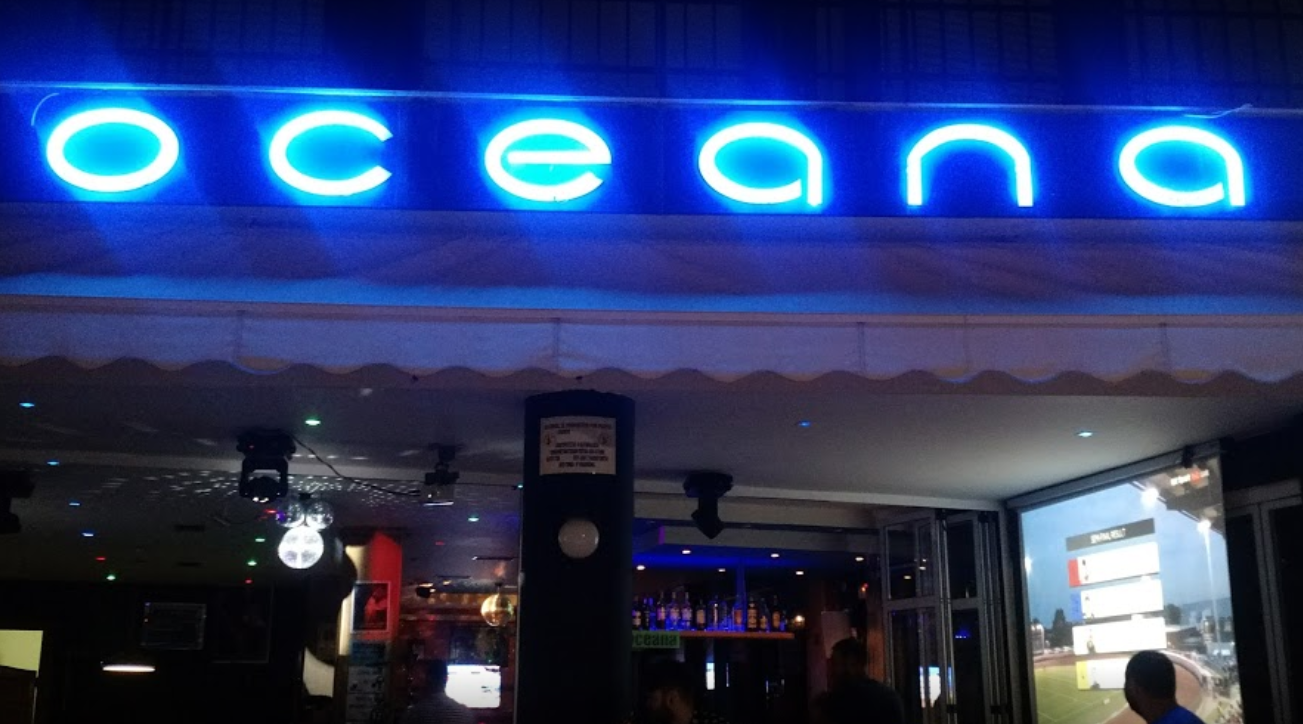 Oceana's is the first bar at the top of the strip, run by a really lovely family. So for your 1st drink of the night or your last then call into Oceana's.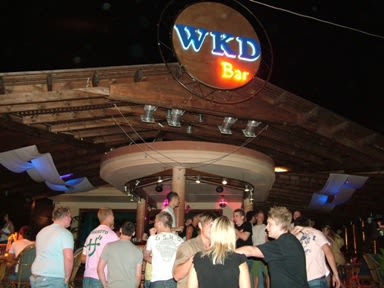 Do you have a WKD side, if you do then this is the place to come. We are located in the middle of the nightlife section so we are very easy to find. Try and surprise us, come dressed as something we have not seen before.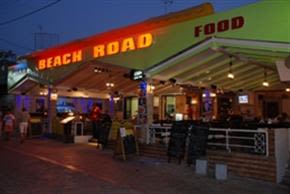 Beach Road Bar Malia offers something for everyone. Take the best bits from all the clubs and bars in Malia, Put them in one place. What do you get?...... "Beach Road Bar"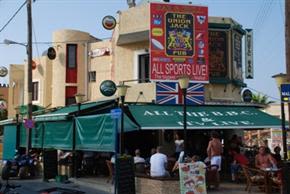 Union Jack Pub, has without any doubt the biggest and best TV reception in the whole of Greece. What ever you want to watch, we will have it. Come and check us out, we can give you BBC, East Enders, Sky, what ever you like.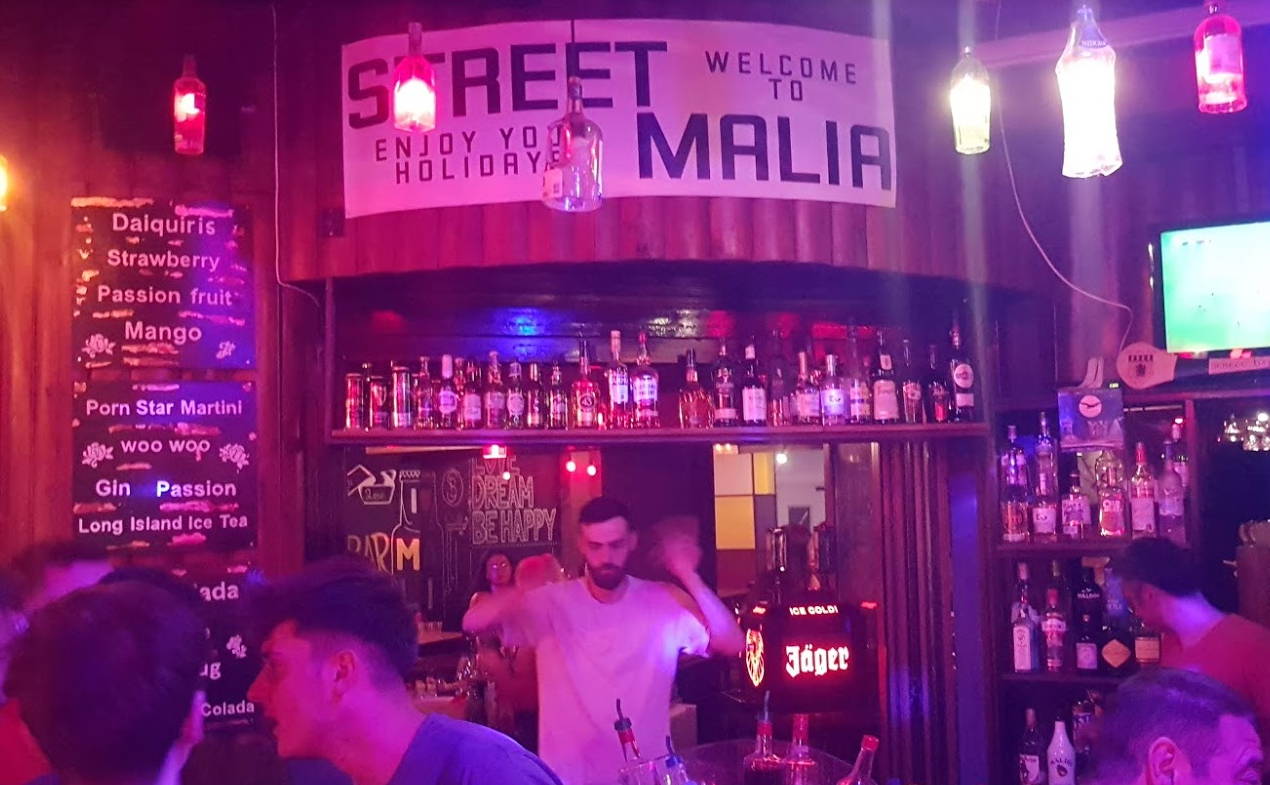 The Street pub, is the a large bar which is famious for it's Garage Music. We have large DJ box, and a top sound system. We also have a massive TV screen and some of Malia's greatest cocktails.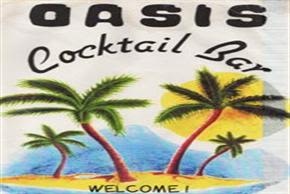 Oasis Bar, Malia serves some of the best Tropical Cocktails on the island. Sit hear with some relaxing music, and watch the nightlife go past. This is a very good bar to start off and finish in, Located in Malia Nightlife Area, this is not 2 B missed
We located 1 minuites walk into Malia's old village. We have snacks, drinks, and a Massive TV. We also have 5 internet PCs located towards the back of Zorba's. We sell lots of differnet ics creams, and we have a roof garden. We hope to see you soon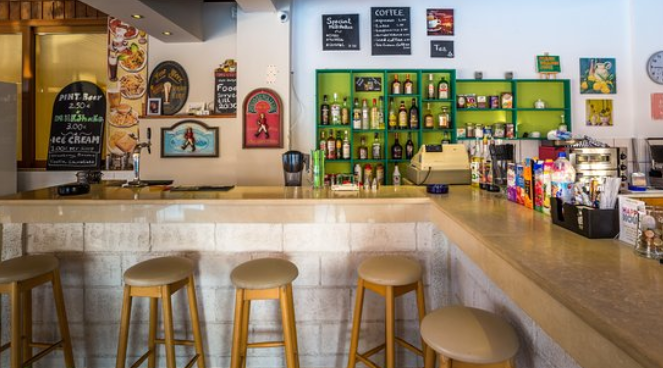 Newcastle Bar, this bar is rammed every night, great place, great drinks.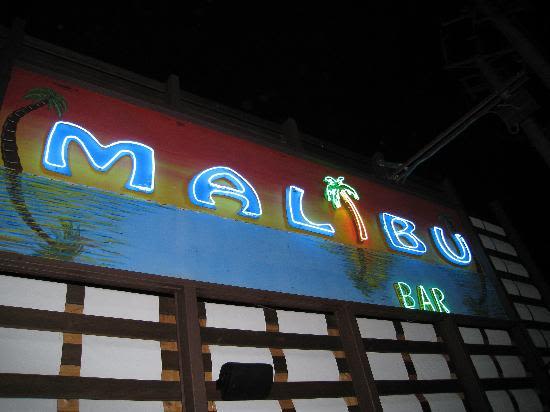 Malibu Sports Bar is opposite Malibu Club, its a small bar but with a big atmosphere, a brilliant place to sit and watch the goings on in the centre of Malia.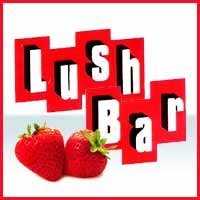 We are soooo lush at Lush, we have massive outside drinking area, as well as a bar on the inside, this is the place to be seen. We are in Malia's prime nightlife area, so come and check us out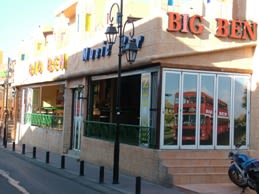 Big Ben, top Djs top bar staff - a long established bar in Malia, with all the experance to offer you the best drinks on your holiday in Malia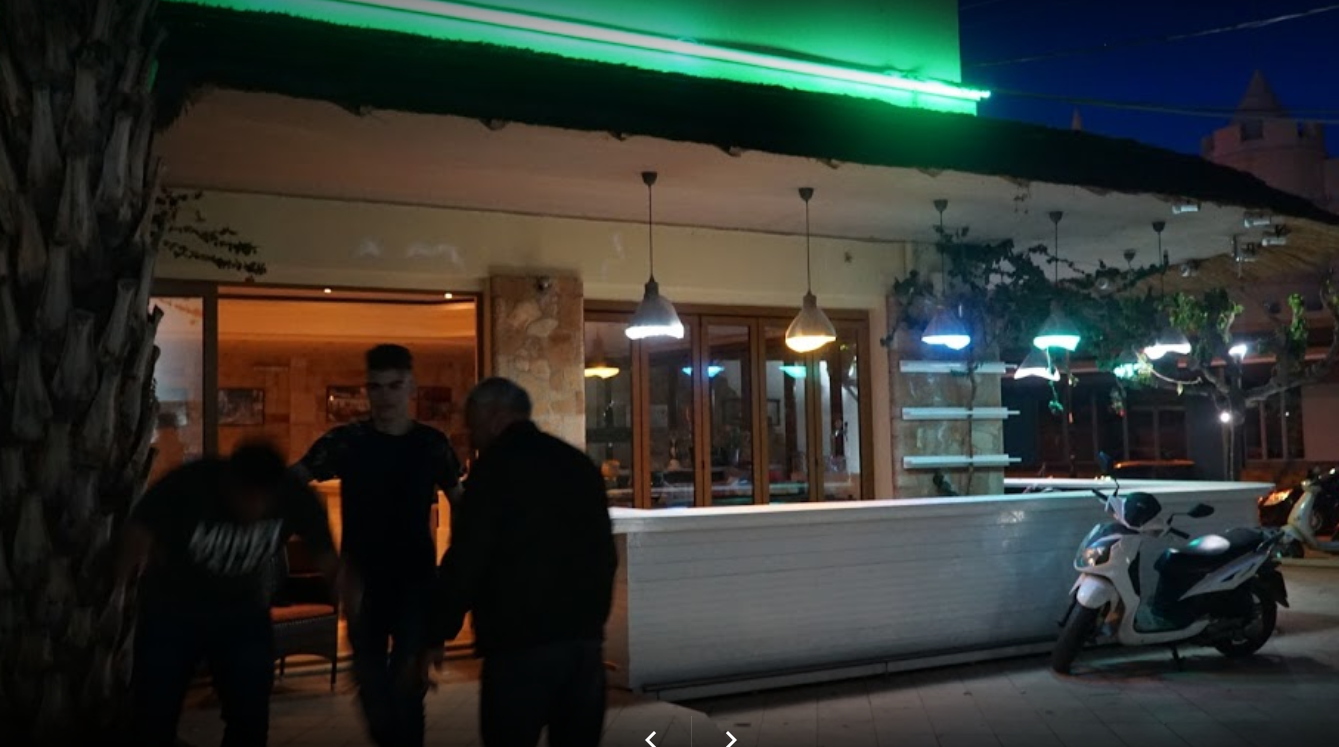 Mango Bar Beach Road, Malia. We have one of the best locations on Beach Road, as you can see everything from our beer garden. You can sit here and relax and watch Malia's Crazy night life go past. We have a nice garden and hope you come and share it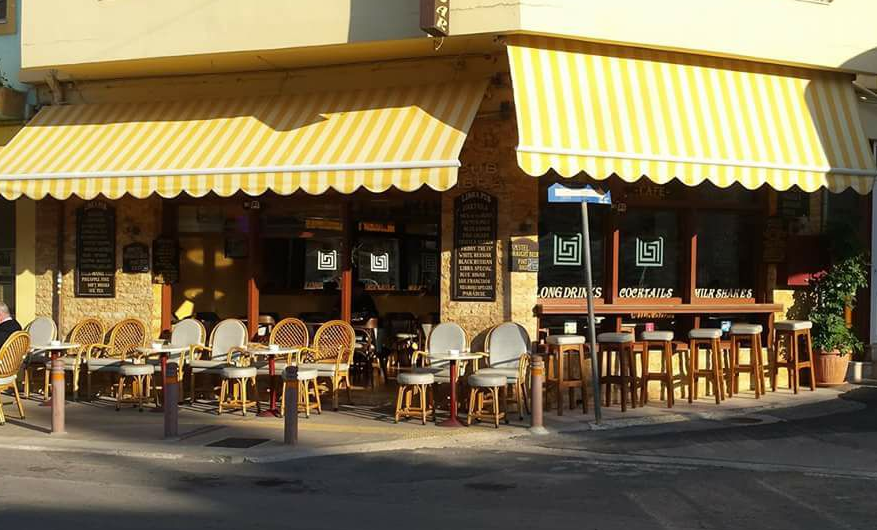 Libra Pub is on the Malia Main Road, near the top of Beach Road, on the old village side of the road. If you want a good night out is a quieter part of town then come and check us out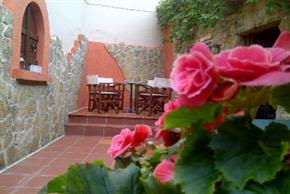 Connections is a lovely bar hidden away in the old village, go through the large doors into a walled garden where there are tables and chairs laid out to enjoy a quiet drink with family and friends, or a romantic evening with your husband or boyfriend. Walk through to the bar, where further seating is arranged in little nooks and crannies all built out of traditional stone.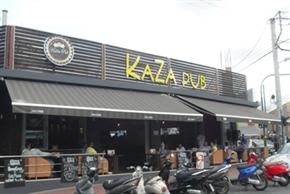 Kaza Pub cannot be missed it is huge! this pub is a sports bar, diner, cafe and pub all rolled into one. A really lovely place to eat from breakfast right through to dinner, or just to have a drink whilst watching the live sports, or having a game of pool.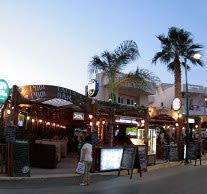 This lovely bar is an ideal place to sit and have a quiet drink and a dip in the wonderful swimming pool during the day, or in the evening pick a lovely drink from the cocktail menu and enjoy the music.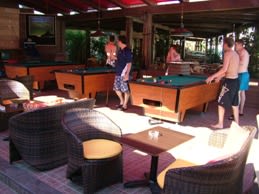 The bar is to the front of the Philoxenia Hotel is called Fusion, beautifully decorated with comfortable sofas and chairs. Choose from a variety of cocktails and enjoy the latest hit music in the amazing atmosphere created by our friendly staff every day and night.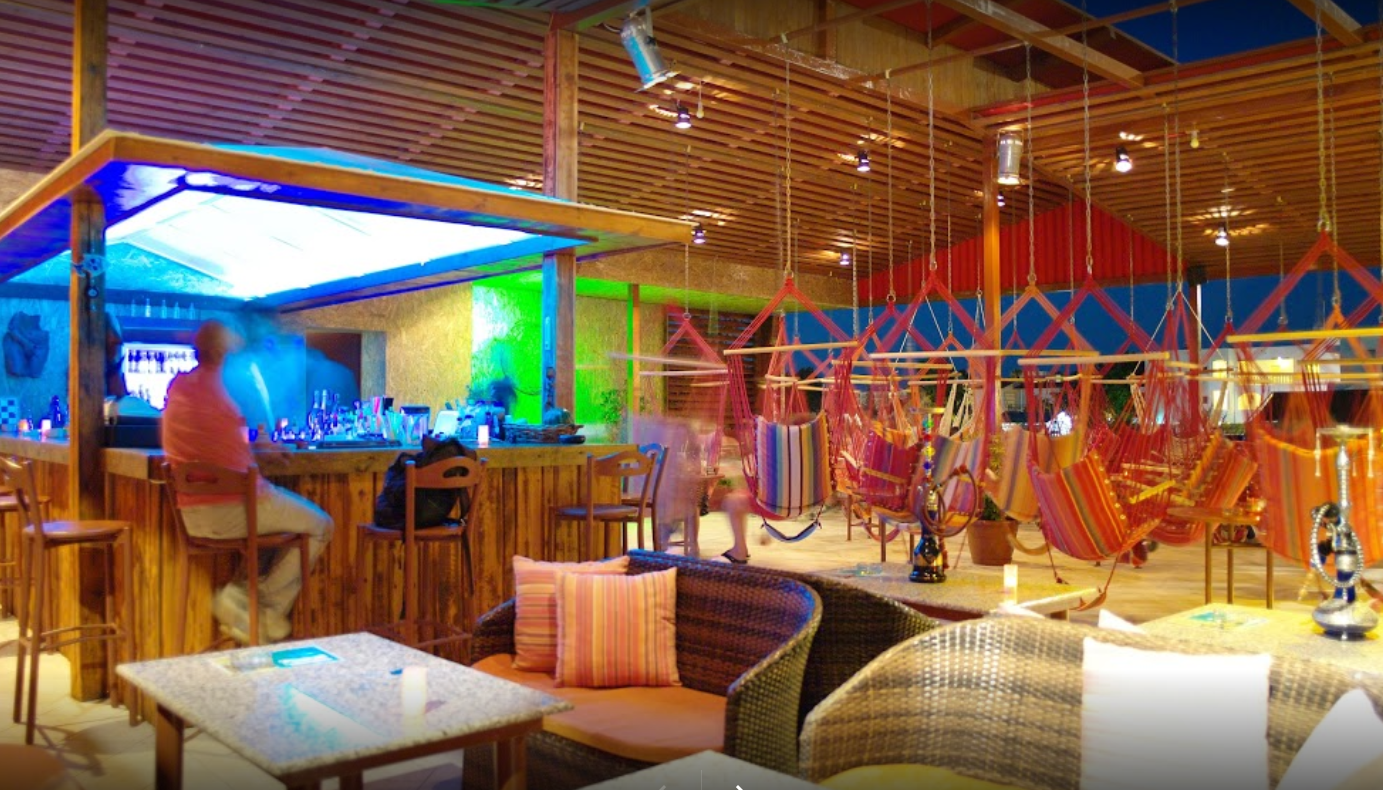 The Galini Cocktail Bar is at the front of the Galini Apartments, turn right at MacDonalds towards tropical beach and we are 30m down on the left. Our lovely cocktail bar is beautifully decorated, a little bit of luxury in Malia, with comfortable seating and wide variety of wonderful cocktails.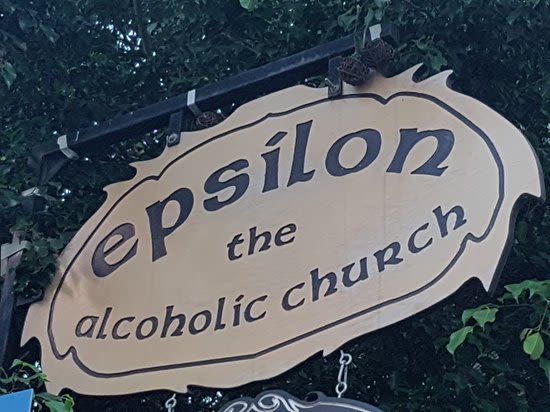 The world famous Epsilon Bar can be found on the main road through Malia.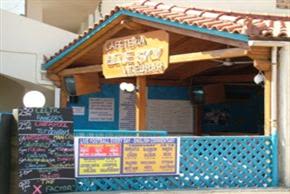 Blue Sky Video Bar is located on the main road, just round the corner from Revolution. Sports, Films, Soaps... what do you want to watch?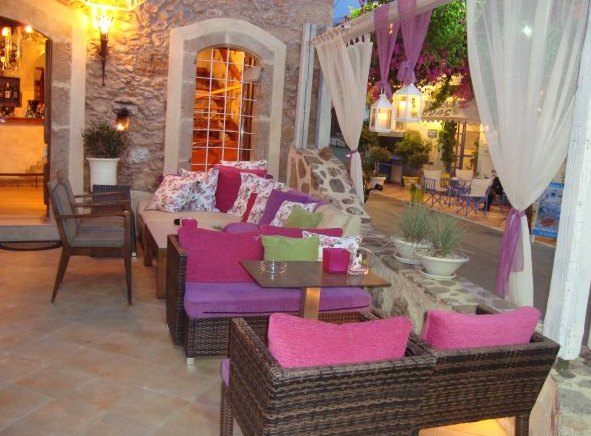 Traditional Greek Bar open all year round. Offers many Greek events including live singing. Tourists are welcome and it is well worth have a look. Has seating outside, as well as upstairs and downstairs. Offers all the normal drinks and snacks.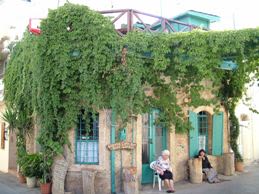 Giannis Cafe Bar is traditionally built right in the centre of Malia Old Village. Step back in time when you enter this lovely little taverna, Gianni will welcome you like a long lost friend and ensure that you have a pleasant evening, dont forget to try the local Raki.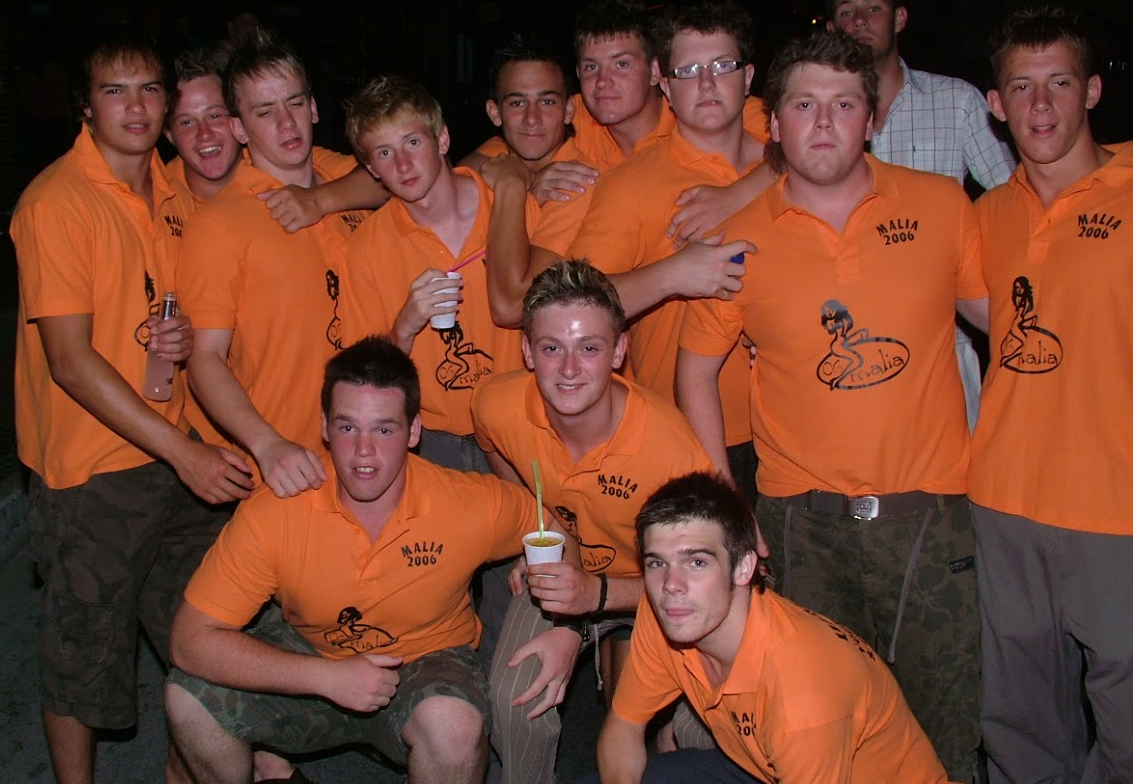 Enjoy bar is located down the main beach road by on the way to the clubs.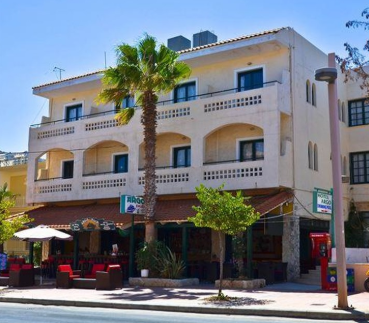 Welcome to the Argo Pub Malia, are a well established pub on the Malia main road. We do food and well as late night drinks. We have a pool table and a great selection of music for you to come and chill to. We look forward to seeing you in 2004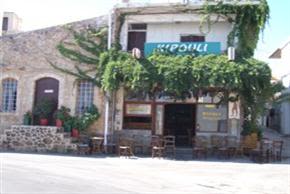 Kipouli is one of the oldest bars in Malia Old Village, this family run bar is like a time machine, with a few seats outside, so that you can enjoy a drink in the sun watching village life.