Beaches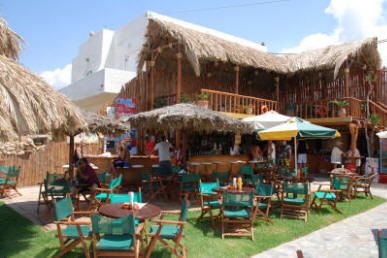 Dolphin Beach bar – Restaurant was the first Taverna on the central beach of Malia and was established in 1958. Nowadays Dolphin Beach bar is a unique seafront, Beach Bar - Restaurant which offers international and greek food.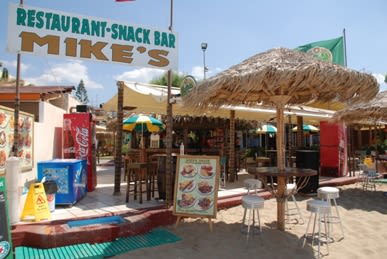 MIKE'S BEACH BAR is going to make your holiday...A HOLIDAY TO REMEMBER!!!!! Good food - cold drinks - sunlounges - good music - friendly atmosphere - family business. MIKE'S BEACH BAR is located on the main strip of beach in malia.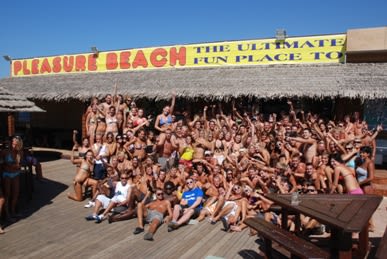 Pleasure Beach not only offers you the 3 x S's: sand, sunbeds and sea - We also have a swimming pool, table tennis, pool table, boxing machine, a large bar and we serve food.... On top of that we have brilliant music played by Malia's top club Dj's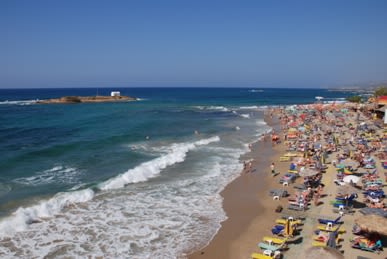 Bikini Beach Malia, We have everything you need, a pool, the beach, the sea, and a Beach Bar. The resident DJ plays the tunes. Opposite the famous Island. We are in Malia's most popular beach location.
Aki Aki Beach Bar Restaurant - we are so easy to find. Just go to the bottom of Beach Road - turn right at Electra and keep going to the end of the road. Aki Aki Beach Restaurant located opposite the island. We are the place where you eat / drink and chill out. Come and sit on the beach below our umbrella's and have a stress free day on the beach.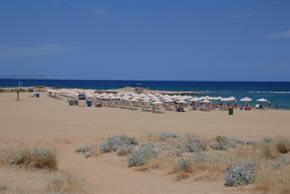 Tropical Beach is situated just past the Malia Port, quiet sandy beach with sun beds and umbrellas. There are two places available for you to eat and drink: Tropical Restaurant & Snack, Bar & Cafe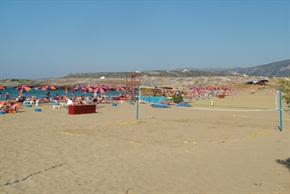 Potamos beach is situated just outside Malia on the road to the archeological site, it is a beautiful quiet beach with a vast expanse of sand.