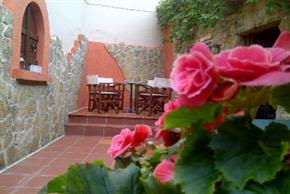 Connections
Want a quiet night away from the hustle and bustle of Malia strip, then Connections is the place to go.

Connections is a lovely bar hidden away in the old village, go through the large doors into a walled garden where there are tables and chairs laid out to enjoy a quiet drink with family and friends, walk through to the in door bar, where further seating is arranged in little nooks and crannies all built out of traditional stone.

Amazing little place!