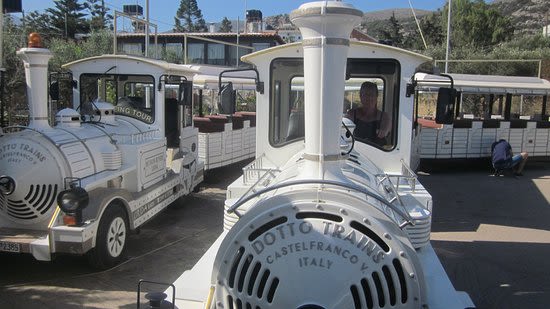 Happy Train
Arsinois, Malia 700 07, Greece
The Happy Train is a little train that has various routes, you can get on and off it at the different stops along the route. You will need to buy a ticket from one of the Happy Train outlets.

See Malia and the surrounding area from a different perspective, travelling along the beach road, up into the town and around the old village. There are many different routes that the Happy Train takes, the ones based in Malia are:
1. Around Malia
2. Malia to Krassi
3. Malia to Stalis

It is also possible to get a Happy Train in Stalis and Hersonissos.