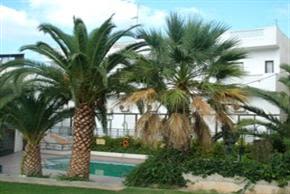 Ilios Apartments I
Ilios I is part of a 3 hotel complex, Ilios II and the Illios Malia all in the centre of Malia, it is possible to use the facilities of all the other hotels as well as the one you are staying in.

These nice, professionally run self catering studios sleep up to 4 people and all have balconies over looking the pool or the nightlife, with a large swimming pool and snack bar what more could you ask for.

The bar "Help" is a very popular place in the evenings and has a great atmosphere.