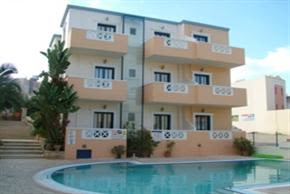 Ilios Malia Apartments
The Ilios Malia Apartments are part of Ilios Group of Hotels, right in the centre of Malia, built within the last few years, this lovely complex surrounds the pool. Ideally situated for a fun filled holiday.

Also part of the Ilios Group are Ice bar and Chicken hut which are located at the front of the Ilios Malia and Help Bar and Beach Road Bar which are located near the Ilios Apartments.