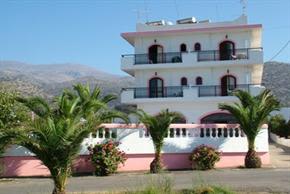 Palace Hotel
The situation of the Palace Hotel is an ideal location for people who want to relax and enjoy the peace and quite of the sun baked days but who also want to enjoy the local night life. The large pool is surrounded by sun loungers and umbrellas for you to relax on, they also have a Snack bar serving food and drink all day.

The rooms are cleaned daily and your beds made and fresh towels left for you all the rooms have a balcony.

A nice relaxing hotel where the staff are there to help if needed.