Restaurants & Cafe's
We have something for everyone, gluten free greek, vegerterian, fast food, indian, mexican, greek, chinese
We recommend trying difference places each night in different locations. You can eat by the port and enjoy traditional sea food. Why not try the old village where you can feel the history of Malia while you eat in Malia's famous old Village. Try the main road for a many different options, such as Indian, Mexican, West Indian, Chinese, Greek and Modern European as well as famous chains, such as Mcdonalds, Subway. If you have any special diet needs, we have a number of restaurants with qualified chefs to meet you needs, for Vegetarian and Gluten Free meals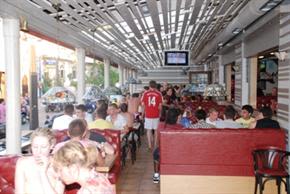 Sticky Fingers® is an American casual dining restaurant inspired by the Rolling Stones to create an authentic rock & roll atmosphere in the classic American diner tradition.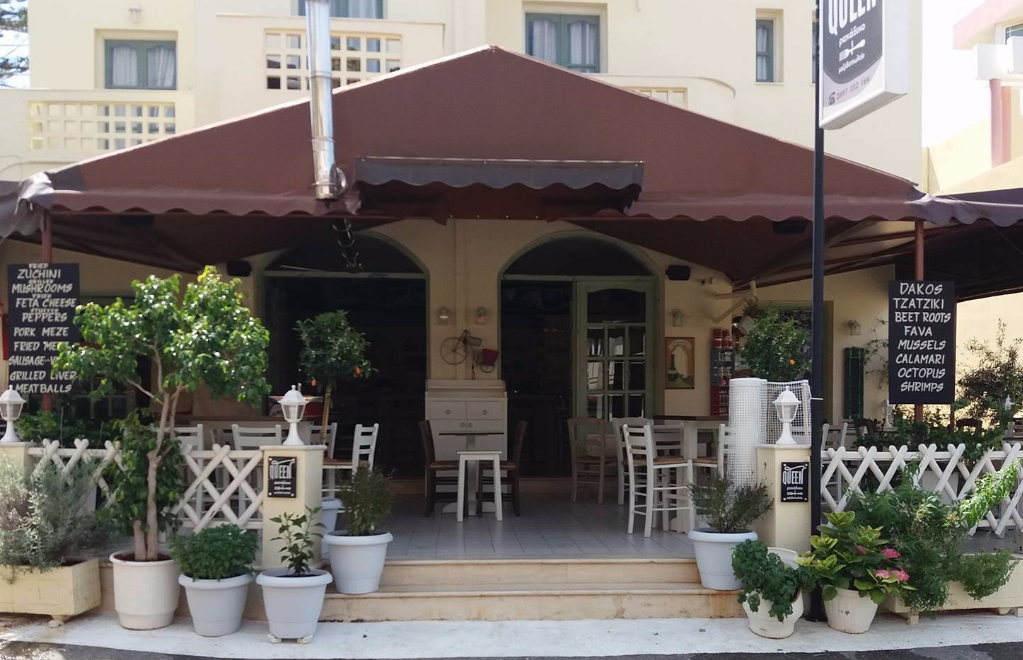 Queen cafe is a breath of fresh air in Malia. A clean stylish cafe, located just of the main road. Ideal if you are on the way to the beach or for a great meal before a big night out. The food is fantastic, with experanced chef and waitress staff. Come and join Sarah and Vangelis in Malia's classy and newest Cafe
Planet Burger can be found on Beach Road. Very fast service, we are busy every night, people come back night after night, service is fast. Fast food, healthy food - and service with a smile. Planet Burger - the food is out of this world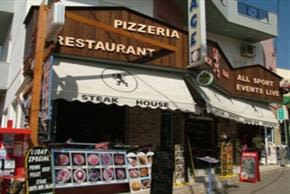 Mirage Restaurant can be found in the old village opposite 4 Seasons Hotel, its a really nice place with good wholesome food, this family run business will make you welcome from early in the morning until late at night. We have all the New Films on DVD and you can watch them whilst eating your meal.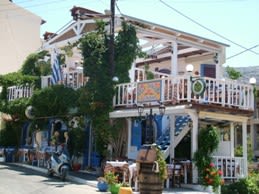 San Giorgios is located in the old village divided into two buildings on either side of the lane, both have an up and down stairs. Well worth a visit, with traditional greek fire, dancing and plate smashing most nights. Nice staff and very good food.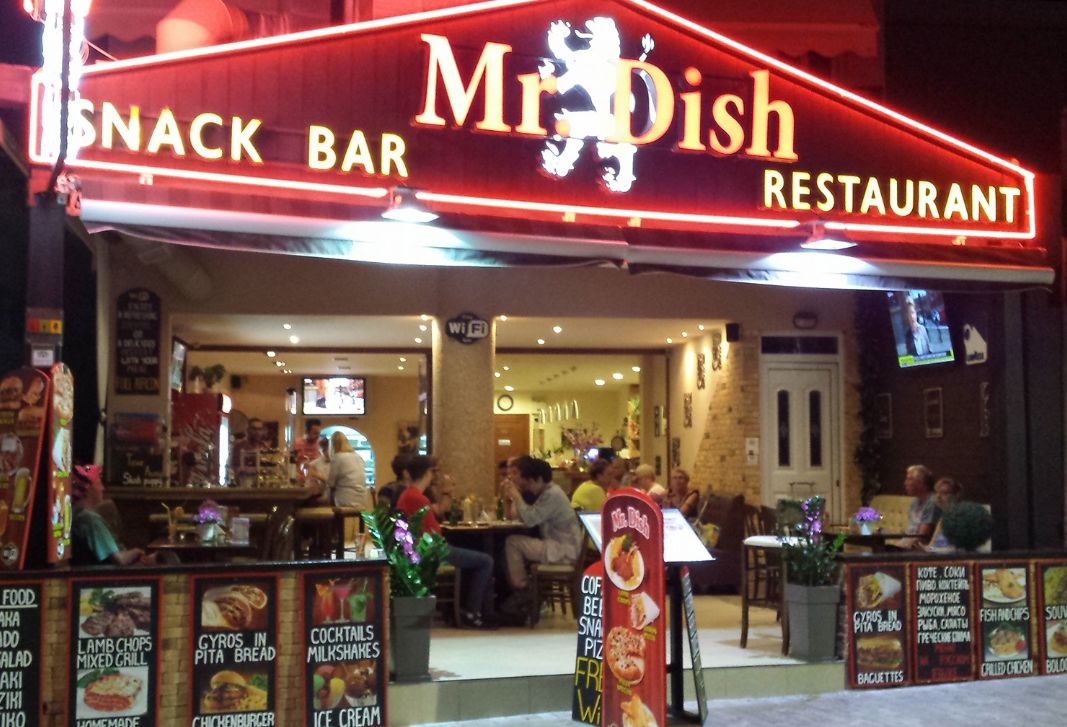 Mr Dish is an existing restaurant with a new name and new look. Remember DR, well now it is Mr Dish, still serving the most amazing food. Check out Mr Dish not only for the food but for the fantastic staff as well, who will ensure you have a lovely meal.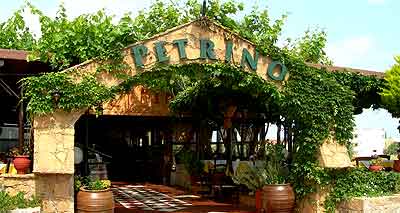 Petrinos has two faces the second of which is a 24 hour bar; when the bars and clubs close Petrinos comes to life, with a Dj, loud music, a large dance floor and bar, this is where everyone meets up in the early hours of the morning.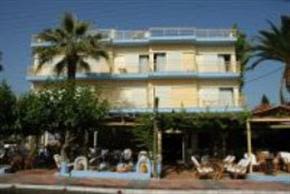 A lovely relaxing place to enjoy a refreshing drink or coffee while watching the world go by.