Restaurants & Cafe's
We have something for everyone, gluten free greek, vegerterian, fast food, indian, mexican, greek, chinese
We recommend trying difference places each night in different locations. You can eat by the port and enjoy traditional sea food. Why not try the old village where you can feel the history of Malia while you eat in Malia's famous old Village. Try the main road for a many different options, such as Indian, Mexican, West Indian, Chinese, Greek and Modern European as well as famous chains, such as Mcdonalds, Subway. If you have any special diet needs, we have a number of restaurants with qualified chefs to meet you needs, for Vegetarian and Gluten Free meals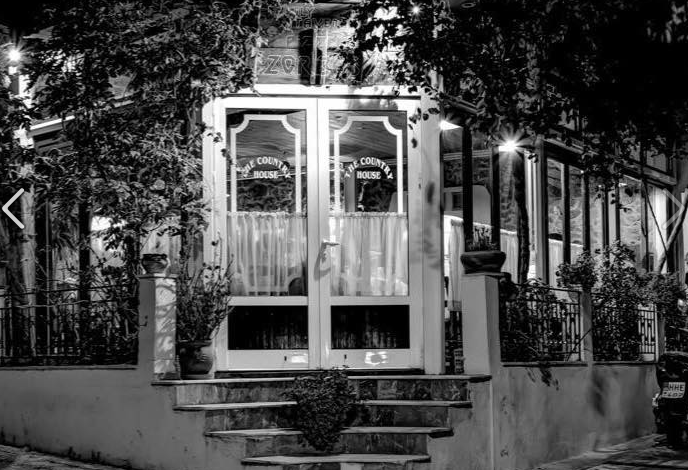 A wonderful taverna in Malia old dishes which serves traditional Cretan dishes with a twist. The food is amazing, the atmosphere brilliant and the service second to none.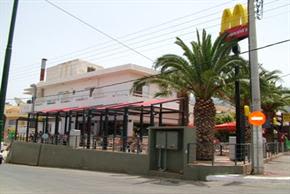 McDonald's franchise fast food restaurant.
- Welcome to the House of Steak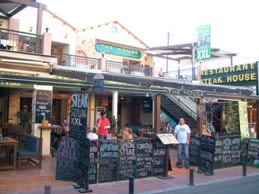 The House, Steak House Malia. We offer every steak with the best service in Malia. With seats both up stairs and down, you have the chance to sit and eat with some nice views of the mountains. Very nice staff, and great food - come and see us this year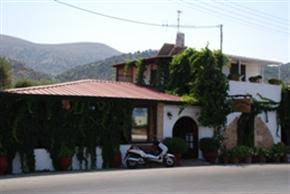 Kreta Taverna is located on Malia main road just a few meters out of the town. A very good place to try REAL Greek food and come highly recommended by the local Greek community. Very good food & setting with amazing veiws over the mountains & coast.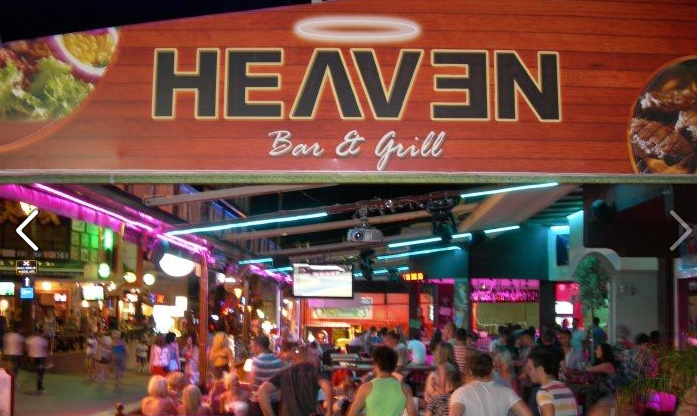 Heaven is a huge Bar and Grill towards the top of the Strip diagonally opposite Spar. What food do we do?? If you can grill it we serve it; Steaks, Chops, Burgers or why not have them all in one of our huge mixed grills.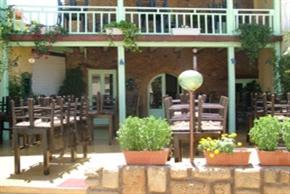 Enjoy the Greek and International cuisine in a beautiful atmosphere. We will give you the opportunity to enjoy delicate meditteranean tastes in an old stone family house. For about 20 years quality has been our number one priority.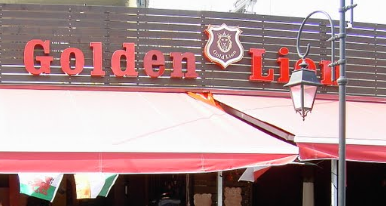 The Golden Lion is located near to the Spar Supermarket, just like an English pub, with very similar decoration, it serves food all day, whether you want breakfast, lunch, dinner or just a snack, then the Golden Lion will be able to help you.. Dont forget to try the Sunday Roast.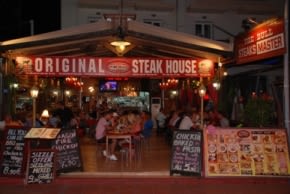 The Bull Restaurant is the Steak Master of Malia, in fact, not just of Malia of the whole of Crete.