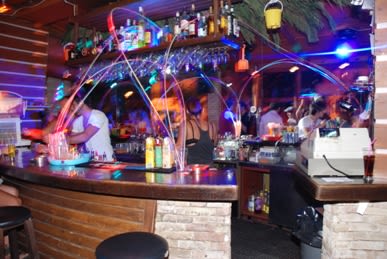 Road House Bar
Road House is one of the most popular bars in Malia situated towards the bottom of Beach Road past the clubs, the staff are amazing and will ensure that you have a good time, including the Dj who plays all the latest music.

AWARD WINNING BAR

The Roadhouse is one of Malia's original bars and has been in Malia for well over 10 years. With 10 years of partying and with some of the best Bar and Pr Staff in Malia, we know have how to get our bar going.

This family run bar has seating inside and out so you can choose to either watch the antics in Beach Road or be inside the bar with the staff and the music.

Road House scooped the Malia award in 2008 for Best Overall Staff. What a team they were!