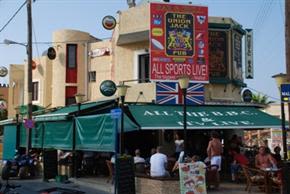 Union Jack Pub
The Union Jack Pub is the best place to be in Malia.

Not only in the evening- and nighttime but also during the day. Come and have a drink while you sit relax on our terrace. We also have nice food.

During the evening and night we play the best music and have great offers. For customers we have internet and several playstations with various games.

We hope to welcome you soon!